Use the drop down links under the Venue tab to view more information on each facility.
Grafton Peek Ballroom
Overlooking Old Towne Greenwood, the Grafton Peek Ballroom comfortably seats up to 150 guests.
More Information | Photos | Grafton Peek Menus
Sycamore at Mallow Run 
Grafton Peek Catering is a Preferred Caterer at The Sycamore at Mallow Run.
Grafton Peek works with the event coordinators at the Sycamore to customize a menu & service package to suit your ideal taste & budget.
More Information | Grafton Peek Menus
Barn at Bay Horse Inn
The Barn at Bay Horse is located in Center Grove and hosts both indoor and outdoor weddings as well as small and large receptions.
More Information | Grafton Peek at Bay Horse Menu
Jones Crossing Banquet and Event Center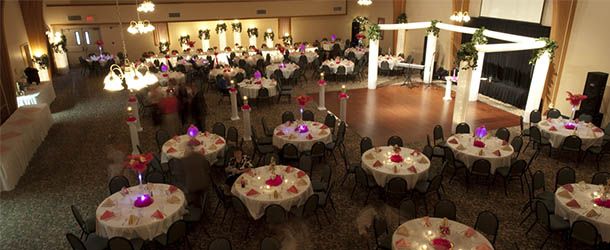 Conveniently located just seven miles south of Interstate 465 off State Road 67 on Indianapolis' southwest side, Jones Crossing offers a spacious facility large enough for weddings and events of up to 390 guests. In addition, Jones Crossing provides full service catering and bar services, audio and video components, a large dance floor, cathedral ceilings, a balcony level and custom lighting.
More Information | Photos | Visit Official Website
The Nest, Indianapolis
Located on the Westside of Indianapolis, The Nest will can host up to 170 guests seated, for meetings, weddings, banquets, conferences, parties, dinners, and much more.
Contact Jason for more information by email at Jason@GraftonPeek.com.
Folktale, Greenwood
Located at 243 S. Madison Ave in Greenwood, Indiana, this gorgeous property is now being restored to a venue that will accommodate any event.
The Henry Cooler Center, Greenwood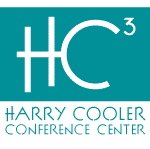 The Harry Cooler Conference Center is a 3 level 2,800 sq ft fully restored mid-century modern home located on 7 wooded acres off Fry Road in Greenwood, Indiana.
Murat Shrine, Downtown Indianapolis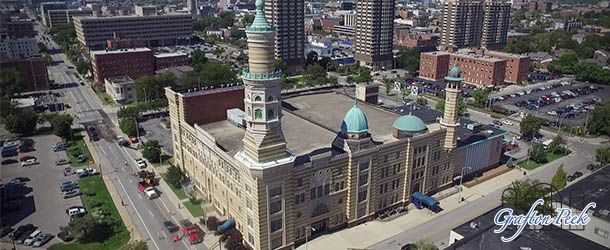 Grafton Peek Catering began its partnership with the Murat Shrine in 2016 creating Murat Events to oversee all of the Murat members and public events. Since that time, Murat Events has continued to make improvements to the existing kitchen & event rooms and has rapidly regained its luster as downtown Indianapolis' premiere event venue. Located in the cultural epicenter of Indianapolis, The Murat Shrine is adjacent to Mass Ave and offers parking lots and street parking for guests.
The Pavilion Center in Avon
Hosting up to 300 guests the Pavilion Center in Avon is perfect for weddings and receptions.